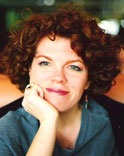 Meet Dr. Robin Roberts
I am a Licensed Clinical Social Worker with a private practice in west Los Angeles near the UCLA campus. My husband and I experienced infertility in the early 1990's, before there was ICSI, PGD, and many of the other advances that are available to individuals and couples today. After three years of treatment, we turned to domestic adoption to build our family. Our son was born in 1995 and joined us when he was barely four days old. With his arrival, we felt that our family was complete.
Even though I am a psychotherapist, I have always focused on the imaginary line between the mind and the body. My own experience with Chronic Fatigue Syndrome and depression in the late 1980's led me to conclude that medical care alone was insufficient for total healing. In my recovery, I turned to acupuncture, yoga, and Jungian depth psychology. After I finished my doctorate in Comparative Literature at UCLA, I knew that my deeper vocation was finding a venue for combining the healing potential of both mind and body. After fifteen years of teaching, I returned to school to develop my second career, in Clinical Social Work.
In my practice I move between the levels of mind and body by bringing your thoughts (mind), emotions and sensations (body) into your awareness and into the dialogue between us. In working with infertility patients, I am especially interested in helping you regain a sense of wholeness, security, and receptivity that is lost in the recurring cycles of medical treatment in the drive to become pregnant. Many women dealing with infertility feel bad, but most don't realize that they are actually depressed as well. They labor under the harmful misconception that advanced medical techniques should be sufficient for conception. Studies show, however, that having an optimistic outlook, sound problem solving and stress management skills, less marital conflict, and a good mood improve treatment outcomes. In other words, when we include both the mind and the body in treatment, amazing things happen.
My training extends beyond my schooling and degrees, as I believe that there are many venues for learning, most certainly listening to my patients and my inner self. While working for ten years at the Veteran's Hospital, I developed a mental health program for female veterans, an unacknowledged and underserved population in that setting. I also worked for two years in the Emergency Room at the Santa Monica UCLA Rape Treatment Center, helping sexual and physical assault victims in crisis. I took these experiences with me in starting my fulltime private practice in 2000. My dedication to the mind/body approach has led me to many training settings for stress management and relaxation techniques, including the Harvard School of Mind Body Medicine Infertility Program in 1998. I am also trained in clinical hypnosis, Somatic Experiencing, EMDR, and, currently, foundation level Bodynamics. I combine this professional training with my personal practice of Kundalini yoga and Tibetan Compassion Meditation.
CONTACT DR. ROBIN ROBERTS:
Robin J. Roberts, MSW, LCSW, PhD
Office: 310-209-6292
Cell: 323-428-0814